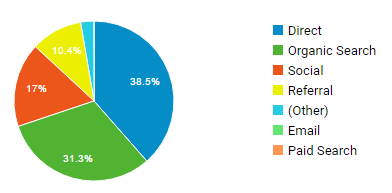 Techdirt 2016: The Stats.
Source: Techdirt.com
Another yearly tradition around here is that, soon after the new year, we post some details about some of the stats we've got on visitors/commenters and such. It's pretty fun, and this will be the 7th year that we're doing it. For reference, here are the posts from 2015, 2014, 2013, 2012, 2011 and 2010. For what it's worth, for comment stats, we're using our own internal logs, but for…
Source: Techdirt 2016: The Stats.