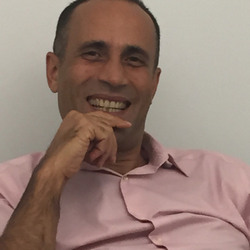 ICANN names Cyrus Namazi VP of GDD
Namazi to take over Akram Atallah's role.
Cyrus Namazi. Photo from LinkedIn profile.
ICANN has appointed Cyrus Namazi as the Senior Vice President of the Global Domains Division (GDD). It's a new title that replaces the President role that Akram Atallah held at ICANN before he left to be CEO of Donuts.
Namazi has been filling in as ICANN searched for a replacement, so now he's officially the replacement (just with a different title). He will report to ICANN President and CEO Göran Marby.
The GDD was created in 2013 as ICANN geared up for new top level domain names.
Namazi joined ICANN in 2013. He has served as the Vice President of the group's Domain Name Services & Industry Engagement activities.
© DomainNameWire.com 2019. This is copyrighted content. Domain Name Wire full-text RSS feeds are made available for personal use only, and may not be published on any site without permission. If you see this message on a website, contact copyright (at) domainnamewire.com. Latest domain news at DNW.com: Domain Name Wire.
Fonte:https://domainnamewire.com/2019/02/22/icann-names-cyrus-namazi-vp-of-gdd/
Author: Andrew Allemann